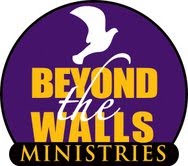 Rebuking Rejection from your life:
In the Name of Jesus Christ, Son of the Living GOD, by the blood of the redeeming lamb. I choose to forgive those who have rejected me intentionally and unknowingly. I cancel the decrees of rejection and its manifestation satan sent against me and my family.
I take my authority in the name of Jesus Christ, according to Luke 10:19 "Behold, I give unto you power to tread on serpents and scorpions, and over all the power of the enemy: and nothing shall by any means hurt you."
I now command the spirit of rejection, self-rejection, true rejection, perceived rejection, evil soul ties, and the manifestation of domination and control that has held me in acquired bondage and inherited bondage to release me NOW in the Name of Jesus!
I further command all sexual rejection which led to my birth, unwanted pregnancy, rape by family or stranger, incest, unplanned pregnancy, disappointing wrong sex pregnancy, to RELEASE ME in the name of JESUS, Son of the Living GOD.
You no longer have rights, reign, authority or legal ground to stay or torment me. Loose me now! I am a child of GOD with a purpose and destiny from my Father.
Every spirit of rejection that is generationally foundational, or transferred that has followed me, tormented my thoughts, blocking me from my inherited relationship with GOD. The Lord GOD REBUKES YOU! You are severed from my blood line on my mother's side, my father's side, living or dead down to ten generations.
Every principality, ruler of darkness, ruler of wickedness in high places in the form of rejection and its manifesting imps; what you have stolen from me as GOD'S rightful heir I command you return.
Loose me, Lose my job, my family, my home, my rights to be loved and accepted. By the POWER shed at Calvary, I am released from every satanic prison in the NAME OF JESUS, SON OF GOD.
satan, you are now being burned by the POWER of the HOLY SPIRIT, and all your works in my life. Today, I renounce the spirit of rejection, I repent from accepting the enemies lie, I resist all future involvement with satanic forces including rejection and I release the fullness of GODS acceptance over my life.
Amen!

Thank you for your donation! If you request a different type prayer send us your request. pray@btwministries.org
(Email us and let us know you have prayed this prayer. We stand with you. pray@btwministries.org)